x tau nk stat dr mn ni..adoiii,ni la masalh ak kalo dh suma best mula la ak pon dok dlm dilema.sebenaqnya dr pg td pas bgn tidoq ingat nk grab sat laptop ak nk update blog.tp x sempat la plak sbb nk rush p klas kol 9.heheheh..sebenaqnya tarikh
14 may 1985
ni adalh date di mn ak telah selamat dilahirkan ke dunia yg fana ni oleh mak ak yg tercinta.
Utk BONDAKU YG TERAMAT KU SAYANGI,
Terima kasih mak kerana telah melahirkan kak ke dunia ni dgn penuh kesabaran dan juga ngan kegigihan walopun mak terpaksa mengharungi loya dan muntah2 selama 9 bulan mak mengandungkan ank mak ni termasuk la abg,n adik2.Segala jasa n pergorbanan mak x terbls dek kata-kata hanya dgn iringan doa yg dpt kak pohonkn.I LOVE YOU MAK!!!SO DAMN muCHHHHHHH n U R MA WORLD!!
Selamat mak ak kawen ngan abah ak, kalo x ak xkan jd ank depa n mungkin ak x akn wujud kt dunia nih...
CHAPTER 1
smlm memg ak dikenakn cukop2 oleh kak dina ak(ma lovey dovey sista),nurul(ma best adek rumate) n kak kin(kaklong)...pastu ma best fren was there also(kimpossible)..heheh,kim jgn mare ek..love u all!!!
CHAPTER 2
Especially for kak deena,
Thank you so very much for all the celebration party last 9te.It was so awful.I was just like shockederebel...hahaha.pandai no tipu cek kata nk beli panadol la kt bwh,then dh beli tetiba bwk cek nk p tgk nurul plak.cek pon konpius napa la plak buang tebiat ke hapa kakak ak nih tetiba nk bz body plak sal org nih cuz kakak ak nih dia bkn suka nyibok hal org len.ak pon kata la "biaq p la nurul jmpa membe dia tuh,x yah kaco"..pastu kak deena ak pon jwb nk kaco sat..ak ngan masih dlm keblurrannya pon tanpa segan silu pon ikot la..tetiba ak nmpk kim..aik,x kan rumate ak ad affair ngan kim.ak pon panggei kim.."kim,watpa kt bwh nih?"....kim pon wat dunno je..chet,nk kena kim nih.hehe
CHAPTER 3
dh smpi kt tmpt lepak bwh tu,then kak deena bisik kt tinga ak wishing happy besday to me..then kak kin bwk kuaq ma kek(kak kin kenakn ak rupanye..kata nk p juai kek kt ateh rupanye,dia dok siapkn kek kt bwh) ...memg best la...sbb dulu time blajaq kt diploma x dpt sambut cuz cmna nk smbut asal cuti sem ja jatuh bln may..huhuhuhu..
CHAPTER 4
pastu depa pon nyanyi lagu kebanggaan utk besday la slalunya...happy besday 2 u,happy besday 2 u,happy besday to Diyana, happy besday to u..ak nagn penuh kegirangan n kehappyan pun meniup la lilin2 yg tercucuk kt kek tuh..tgk2 balek arrrrrrr ma favourite kek-cappucino kek- am luvin it!ni kak deena ak nye idea la nih sbb dia sorg ja tau yg ak sk kek tuh..pastu kn ad bihun grg n air orange...sedaaaaaap banget!!tp sbb ak x tau depa nk smbut so ak mam la maggi kt umah sbb lapaq dh, kalo ak x mkn t gastrik tuh mai serang ak lg. patot la ak ajak kak deena mkn dia kata x slera.ak pon x bajet la sbb dia tgh caket peyot time tuh.
CHAPTER 5
masa dok mkn2 then kak dna pon ckp nk kek lg,ak pon ptg bg then ermmmm pipi ak jd bertambah gebu ngan compact powder lemak bercheese dr kek kapucino yg telah kak dna tenyehkn kt muka ak yg dh tomei nih.ahakzzz..
pastu ak pon huh ap lg...sorg2 la menjd mangsa ak.kim asal kena ja dia p bsh, pastu kena lg..then dia p bsh.then kena lg..bsh gak.,haishh,x penat ka kim nih dok keja basuh muka ja..ak pon x puas ati bg trus kt baju dia...yayyyyyyyy!!mission complete.
yg dak nurul nih dok keja lari sana lari cnih takot kena kek n tepung last kali dpt gak kotorkan muka n baju dia yg cantik berseri tuh.kak kin dia keja nk elak smpi lari pusing lari masok kt lobby blok dia.last kali dpt gak kt ak.trus ak tempek tepung kt dia.ngan serta merta kak kin dh bertukaq jg nenek sat mlm tuh..tu la sapa suh lari sgt.
huuhu..ni part ak kena teloq ngan tepung jagung..depa lupa nk lengkapkn ramuan tuh..butter ja xdak.kalo x dh ley wat kek.hahhaha..
memg rambut ak keras n lawa giler..trus ak x yah pki masker sbb teloq yg dipcahkn telah memaskerkn ak.depa ni pon,kalo x mao teloq tu bg la kt ak, ak dh la suka mkn teloq ley gak ak grg mkn ngan nasik.sedap n x membazir...hehehhe...ak kena suma cukop lengkap teloq n tepong jagung.abeh baju suma bau hanyir.ap lg ak pon dh nmk tmpt
persemunyian tepung so ak pon amek n bg kt sorg2.


Next, ak ingat kim minum air x pala,sekali dia mai kt ak trus simbah ak ngan air sejuk siap ad ais ketoi lg.adoiiiiiii..memg sejuk ja ak r
s.abes basah
....huhuhuhu..


part yg plg kelakar time ak nk tempek kek kt nurul,dia punya jerit mcm dlm filem thriller yg ak slalu tgk.huauhauhauaua..cian nurul..



CHAPTER 6



slesai sudaaa suma, ktaorg pon kemas2 suma sbb msg2 sok ad klas pg.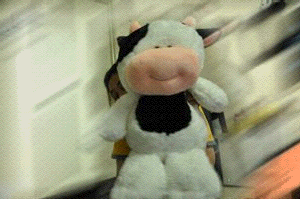 dh jd satu keja nk cuci,yg plg kuat bau teloq ak la.dh mandi suma,okayy time to rest n sleep.
suddenly, kak dna bg kotak agak la besaq gak.kak dna nih suka tol wat surprise la...skali tgk aduhaiiii x smpi ati nk bukak sbb dianye reben punya la lawa,tp nk kena bukak gak nk tgk ap dlm tuh..bukak2 yahoooooo..ak dpt moo moooooo...gmbq dia as shown right side:


to be continue.....(T_T)